Dr. Sarah Cheyette has helped hundreds of people with ADHD and other challenges live more rewarding lives. She draws on these experiences in all of her presentations. Combining neurobiology with pediatric and general medical practices, she has a unique perspective that is hard to find.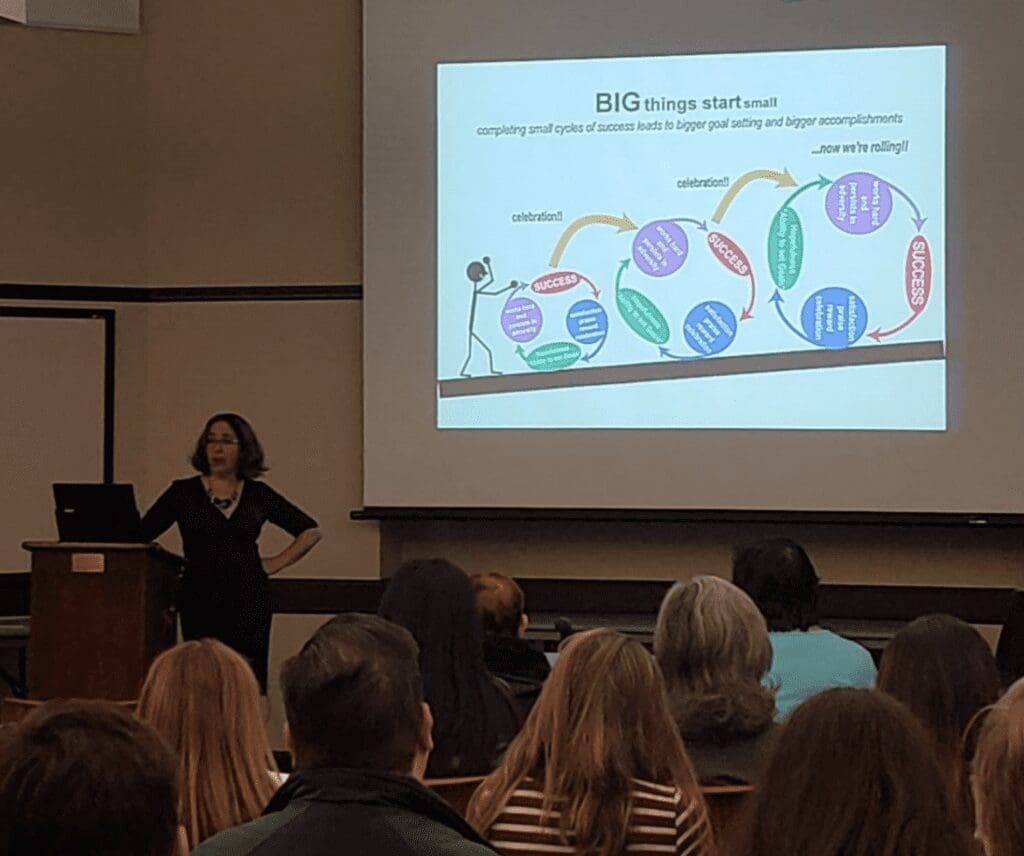 Contact Dr. Cheyette for more information
Topic Suggestions:
The Making of Champions—What Neurobiology Teaches Us About How to Manage ADHD
ADHD is a neuropsychiatric condition stemming from individual brain biology. If ADHD runs in your family, you have a genetic predisposition to have ADHD, so what can you do about it? Can you modify your brain pathways to maximize your potential? Sarah Cheyette, M.D., neurologist who specializes in the treatment of the brain and central nervous system, explains how you can harness your unique brain's biology to manage ADHD symptoms to become a champion.
Victory Over ADHD with A Focused Mind
Focused and winning with ADHD can be done without medication.  The strategies used by elite athletes can be applied to developing skills that create advantages for someone with ADHD.  Dr. Cheyette advises parents, professionals, individuals and administrators on how to implement techniques that can turn ADHD traits into strengths and benefits. When we focus, we change a negative cycle of failure into a positive cycle of success.  With an overview provided of the upsides and downsides of ADHD it is clear to see there is far more negative reinforcement being given to students and people with ADHD.  Having ADHD is a condition with considerations, but not an identity that determines overall success in life.   When the stress of homework takes over self-esteem and begins to rob from the feeling of success, a transformation is necessary that may include medication, behavior modification, and proper goal setting.
ADHD and Headaches
Could your re-occuring headache be a component of ADHD?
If you have been to a doctor to get to the bottom of your migraines, and there is no resolution, consider that ADHD may be the culprit.
In this presentation Dr. Sarah Cheyette will explain how and why ADHD can lead to migraines. Why haven't you heard this before? Part of the reason is that doctors who specialize in headache management are usually not the same doctors who specialize in ADHD. You go to a neurologist for your headaches, but most neurologists do not also manage ADHD. There has also been little academic study and few papers written about the coexistence of these two neurobehavioral conditions.