Notice
: Undefined variable: top_link in
/var/www/wp-content/plugins/shortcodes-ultimate/includes/shortcodes/divider.php
on line
119
By Sarah Cheyette, M.D., Peter Johnson, Benjamin Cheyette M.D. PhD
A Guide to Giving Your ADHD Child Focus, Discipline & Self-Confidence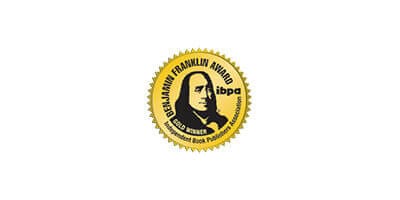 * Winner of the IBPA Benjamin Franklin Award for Best Parenting title
As a young boy, his difficulty in concentrating was diagnosed as ADHD. In school, his mind always seemed to wander until he found an activity that he liked. By using that one activity, his mother was able to teach him to focus and develop self-discipline. Debbie Phelps found a way to reach past her son's ADHD―and that young boy, Michael Phelps, went on to win twenty-two Olympic medal and break thirty-nine world records in swimming.
Now the principle that guided Debbie Phelps' approach is the subject of this breakthrough title. Written by three experts in their fields―a pediatric neurologist, a psychiatrist, and a martial arts instructor―ADHD & the Focused Mind provides a complete program for instilling the ability to focus in both children and adults with Attention Deficit Hyperactivity Disorder.
For centuries, martial arts teachers have taught their young students the art of combat, from Akido to Karate to Taekwondo. However, as varied as each form of martial arts may be, they all share an underlying skill, and it is the same skill that world class athletes have in common. They all base their techniques on the ability to clearly focus on the task that is in front of them, whether it's defeating an opponent or coming in first. In this book, the authors have created a unique coaching program that focuses on acquiring this very skill to overcome ADHD.
The book begins by explaining the common signs of ADHD. It then looks at the brain and discusses what researchers have discovered about Attention Deficit Hyperactivity Disorder. The remaining chapters detail the components of the program, including its principles, its goals, and the practical ways in which these goals can be achieved. The authors recognize that all children are different, so the program has the flexibility to work within a child's comfort level while still attaining the necessary level of discipline. The text concludes with a discussion of medications and ADHD, and what's right for your child.
Some of the most successful people in the world have ADHD, but just like star athletes, they have discovered that developing their own unique ways of focusing enables them to get ahead. ADHD & the Focused Mind provides coaching techniques that can profoundly improve the life of any child suffering from Attention Deficit Hyperactivity Disorder.
Check out Strategy #5 from the book —Ditch the Goal or Change the Plan featured in Motherhood Later …than Sooner
Reviews
[A] fresh and practical approach . . . offers an alternative to medication . . . emphasizes sports analogies and practices such as teamwork and 'playing to win' . . . contains a plan to help children improve focus and set S.M.A.R.T. (specific, measurable, attainable, realistic, time-defined) goals . . . [a] section on mind, body, and spirit reveals how keeping all three in balance can enhance goal achievement . . . [p]arents and kids will find plenty of useful ideas in this innovative, 'athletic mindset' approach to tackling ADHD.
Publishers Weekly
Filled with resources and further reading to assist parents, teachers, and coaches, this manual will aid those with ADHD to learn to hone their attention skills in ways that will be familiar to those who enjoy and participate in sports.
Lisa Jordan, Johnson Cty. Lib., Overland Park, KS Library Journal
Authors
Dr. Sarah Cheyette MD, graduated cum laude in Cognitive Neuroscience from Princeton University, and received her medical degree from the David Geffen School of Medicine at UCLA in Los Angeles. Following specialty training in Pediatrics at Cedars-Sinai Medical Center in Los Angeles and Pediatric Neurology at Seattle Children's Hospital and Regional Medical Center, she settled with her family in the San Francisco Bay Area and established a private practice. She currently has a pediatric neurology practice at the Palo Alto Medical Foundation, where she focuses on the treatment of ADHD.
Peter Johnson received his BA in English Literature from Hayward State University, California, and began his quest for growth and learning. He holds the rank of Seventh Degree Black Belt in Karate, and has been teaching martial arts since 1993. Peter's philosophy is that martial arts is not simply about acquiring physical skill, but more importantly is about acquiring a drive for excellence in all areas of life. He has contributed to a comprehensive Martial Arts and Character Development program for children and families at his school in San Bruno, California. With his experience in the Martial Arts and his Certified Elite Instructor status in Tae Bo Fitness, Peter's approach to training creates a blend and balance of body, mind, and spirit.
Dr. Benjamin Cheyette, MD, PhD, is a graduate of Princeton and received his professional degrees from the David Geffen School of Medicine at UCLA , followed by specialty training in psychiatry at the University of Washington in Seattle. Currently, he is a professor of psychiatry at the University of California, San Francisco, where he sees patients, teaches medical students and psychiatric residents, and runs a scientific laboratory exploring the molecular origins of psychiatric illness. In his clinical practice, he treats patients with ADHD.